2023 Federal Racial Equity Summit
Federal Racial Equity Summit Bibliography
The Summit facilitators have provided a list of resources for participants to pre-read for the Summit. These resources are shared with participants to level set context, language, and understanding of integrating racial equity into equity plan implementation efforts. Topics covered include narrative strategy, operationalizing equity, and technical assistance capabilities. The pre-reading will provide context, while the rest of the resource list will supplement the sessions. By the end of the Summit, attendees will be able to use the presented tools to better infuse racial equity into federal programs, communications, and data analysis. This, in turn, will help adopt practical advice and practices from leading equity practitioners from across multiple sectors as well as help develop new and existing relationships with other advocates in the federal equity space.
Before the program, please review the resources below: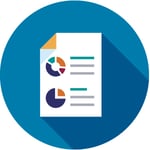 The first table is the recommended reading before Working Sessions 1, 2, and 3. Please spend 20 min reviewing given the limited amount of time in session.